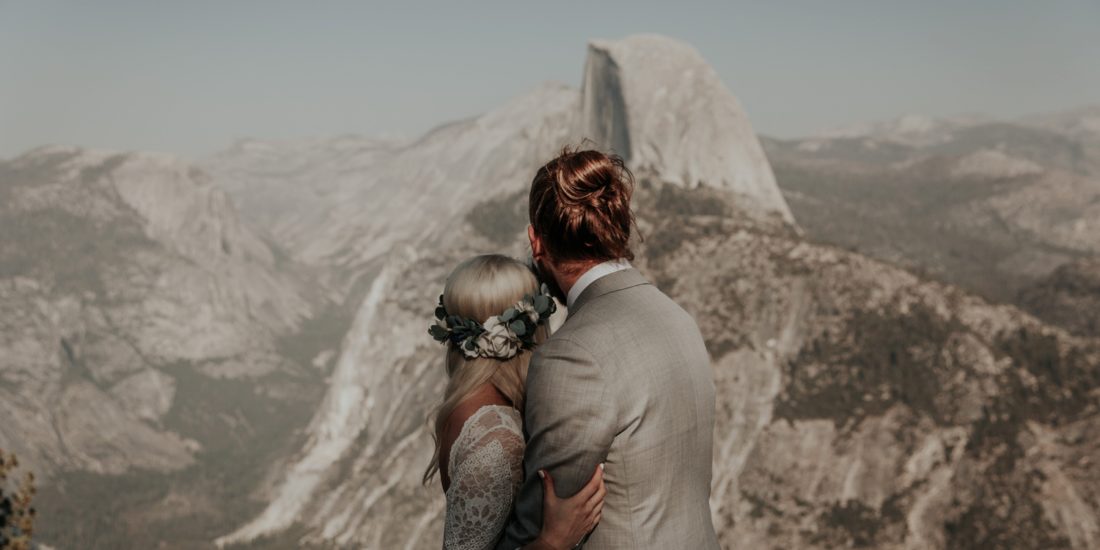 Rebecca + Cory's mid-October elopement in Yosemite National Park.
Holy Wow, Yosemite is magic.
I traveled to California solo to meet up with Becca + Cory, along with 19 of their closest people, in Yosemite National Park. To say that I was stoked they chose me to document this special day is an understatement. I was completely elated and super grateful. Northern California holds such a special place in my heart as I used to reside in the mountain way up north in Trinity County. Breathing the mountain air and marveling at the vast blue sky transports me to that time in my life, it reminds me of where I've walked and how I've grown and changed since living in California. There is a special sense of freedom I feel when driving the winding mountain roads with the redwoods towering over me. I just really love the west coast and all of it's mystery and magic.
I flew into San Jose on Wednesday afternoon and immediately drove to Yosemite. I arrived into the valley about one hour before sunset. I stopped to catch my breath and soak in the sweeping scenes. I was completely enthralled. The sun set and I found my way to a resting spot and tucked in for the night. I woke before sunrise to drive up to Glacier Point before meeting up with Becca and Cory in Wawona. The wildfires were burning nearby and I had to make sure the smoke was not obstructing the view and it was not, thankfully! I made it to their cabin that morning and the day began. I immediately fell in love with all of their family and friends who had made the trek to Yosemite with them. They were so warm and welcoming. I felt like family.
We made the 1-hour drive to Glacier Point (everywhere in Yosemite is just about a one hour drive) and the ceremony began. We were all so happy and emotional! I cried, the family cried, they cried. Love is really beautiful and touching, isn't it? 🙂 We spent the rest of the daylight hours, just the three of us, adventuring around this massively beautiful place.  We explored Glacier and Taft points as well as the valley before heading back to Wawona for their reception at The Redwoods! It was intimate and cozy, a perfect ending to their elopement day.
I got somewhere around five hours of sleep that night before waking in the moonlight to drive back up to Glacier Point for a sunrise adventure with Becca and Cory. Waiting on the cliffside overlooking Yosemite Valley waiting for the sun to rise was such a peaceful experience. I could watch the sunrise from up there every single day and be perfectly content. We spent a few hours adventuring around Glacier Point and the valley before I had to depart to catch a plane back home! It was a whirlwind of a trip but it was perfect and I'll certainly never forget it.
"It is by far the grandest of all the special temples of Nature I was ever permitted to enter."
-John Muir
I photographed Becca and Cory's engagement session in the mountains of North Carolina last summer. You can see those here.
Enjoy this Yosemite Adventure Elopement story…