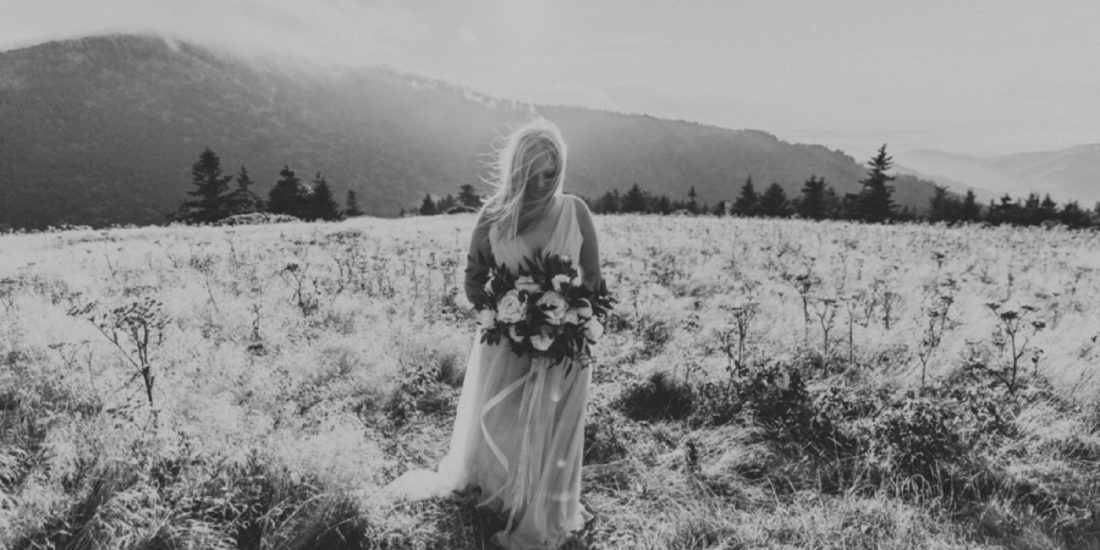 Andrea + Ray / Elopement / Carver's Gap at Roan Mountain State Park, Tennessee
This was such a fun day filled with love, beauty, and connection. Andrea and Ray live in Minnesota but planned their destination elopement to take place in the Blue Ridge Mountains. Andrea's mom lives in Roan Mountain and they chose Carver's Gap. I *love* this spot so much!
I met up with them at her mom's house where they chose to not see one another before their first look on the mountain! It was such an exciting feeling as we drove up the winding roads to the gap. We hiked together through the forest and as we made our way to the top I ran ahead to prepare Ray for the first look! I adore first looks so much and I tend to feel just as giddy as the couple, I usually cry just a bit too because love is beautiful and I'm sappy. After the first look, we proceeded to find our perfect ceremony spot! Ray had built a cross for them to marry under and he carried it up the mountain and used a stake to secure it in place. Their vows were so beautiful and touching and as the ceremony came to a close the clouds parted way and beautiful light began to shine along with blue skies. Magic I tell you! Forever grateful to witness such incredible moments of unity and love.
We toasted champagne and ran around the mountaintop soaking in the love and the light!
We ended the night back at Andrea's mom's house where we feasted and had cake as well as spent time by the fire. The perfect ending to a most incredible day!
Enjoy their story…