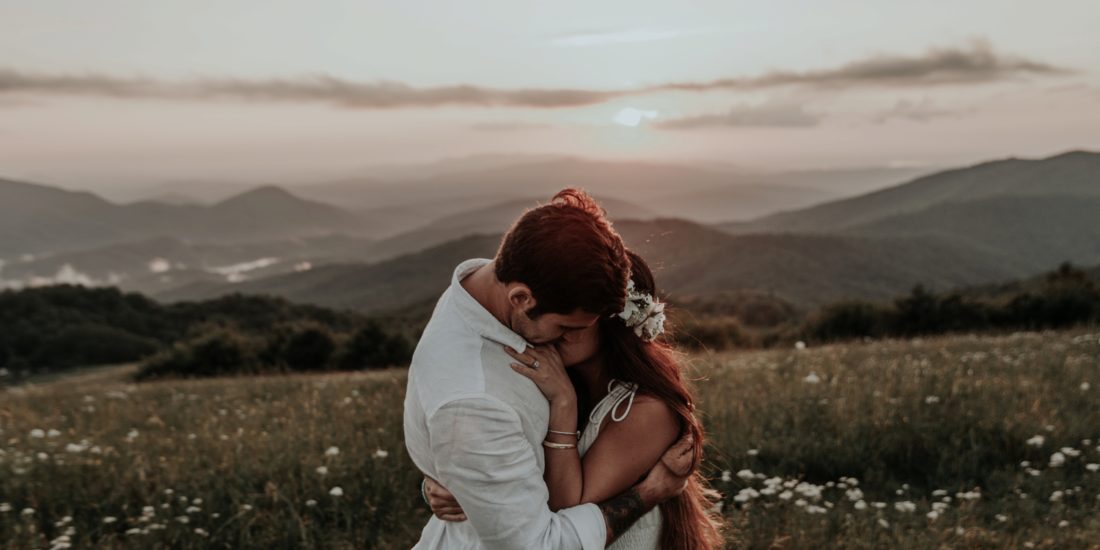 Max Patch Adventure Engagement Session
It's truly quite magical how these two found me. I was photographing an elopement at Max Patch near Hot Springs, North Carolina in early June and I was stopped by this couple who quickly asked if I had a card on me and then they proceeded on their way. Thankfully I did have a card in my bag! The next day I received a call from an 808 number, I immediately thought it was one of my Hawaii friends calling as I spent 3 years in my early twenties living on Big Island, Hawaii! To my surprise, it was Dana who was the one who asked for my card the day before!
She and her fiance are living in North Carolina due to his work and she had fallen in love with my work after checking out my site and knew I had to be her photographer! We made the plans and set a date for their own adventure! We chose to explore Craggy Gardens Pinnacle AND Max Patch! She grew up in Hawaii on the island of Oahu where receiving a haku lei for any special day is a tradition. Her father overnight shipped her beautiful haku lei (flower crown) to me so that she would have it for our session! It felt like receiving a magical treasure from my beloved archipelago!
I love Hawaii with every bit of my heart! My time spent living there was nothing short of amazing!
I plan to shoot many weddings and elopements in Hawaii in the coming years! Interested in chatting with me about your Hawaii elopement or wedding? Hit me up here > contact page!
For now, enjoy this Max Patch engagement session ~~~