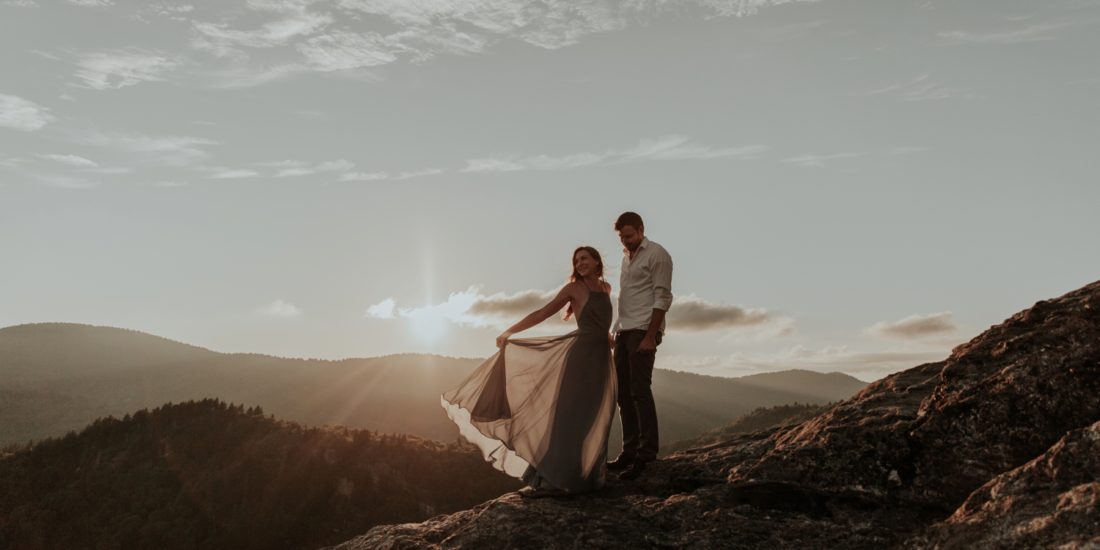 Meredith and Tony are getting married this Sunday, December 17, in Asheville so it's the perfect time to share their adventurous engagement session in the Blue Ridge Mountains. These two took a roadtrip before booking me as their photographer to find the perfect spots for their session! They chose this magical waterfall spot near Brevard, NC and then we headed up the mountain to meet the Blue Ridge Parkway where we hiked the mountaintop basking in the beautiful sunset glow. Evenings like this, spent in nature, exploring and documenting love rank among the best for me.
Enjoy their story…
We continued our journey up the mountain where we intersected the Blue Ridge Parkway.
We found our trail and headed to the top!
A boy's camp joined us on the mountaintop right as we were finishing our session and they sang songs and cheered for Meredith and Tony and it was truly just magical!