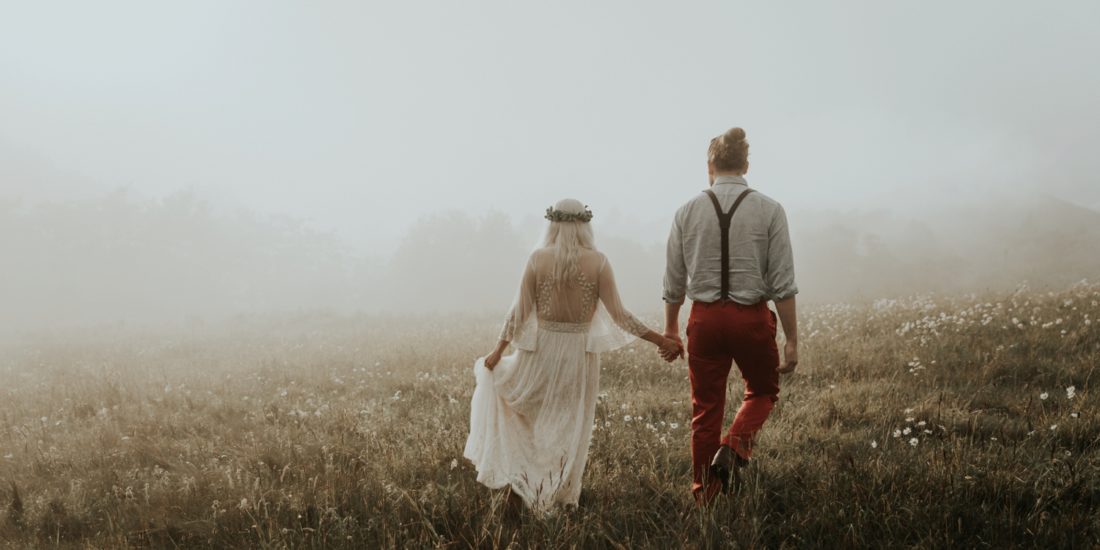 Becca and Cory found me on Instagram after a series of rather unfortunate events in their search for a photographer. They landed on my feed somehow and instantly felt that I had to be their photographer! I was so excited to hear about their plans!! They wanted to start their session at Hi-Wire Brewery in Asheville and end it at Max Patch, it sounded like a perfect session to me! We also decided to visit Urban Farm Girl Flower Farm between the brewery and Max Patch! In addition to booking me for their North Carolina engagement session, they also booked me to go to Yosemite National Park for their elopement (coming to the blog soon)!!
It was a perfect mountain day in early July, the summer sun was warm and of course, we were greeted with a passing thunderstorm and lots of rain! The inclement weather thankfully only added to the magic that was this session!
First, we visited Hi-Wire and all had a beer. I love the unique aesthetic of Hi-Wire and was so happy they chose to shoot there! After the brewery, we headed to Urban Farm Girl Flower Farm and had a great time admiring all of their lovely flowers!  We left the flower farm and made our way to Max Patch mountain! It rained the ENTIRE way there (1+ hour drive)! As we approached the dirt roads that led us there I began to see the sun peeking through the trees! We parked, jumped out of the car, and began the ascent. This was one of the first frames I took! The fog, the light… It was all incredibly magical!  See the photos from the brewery and flower farm at the bottom of the post!
Enjoy this magic…