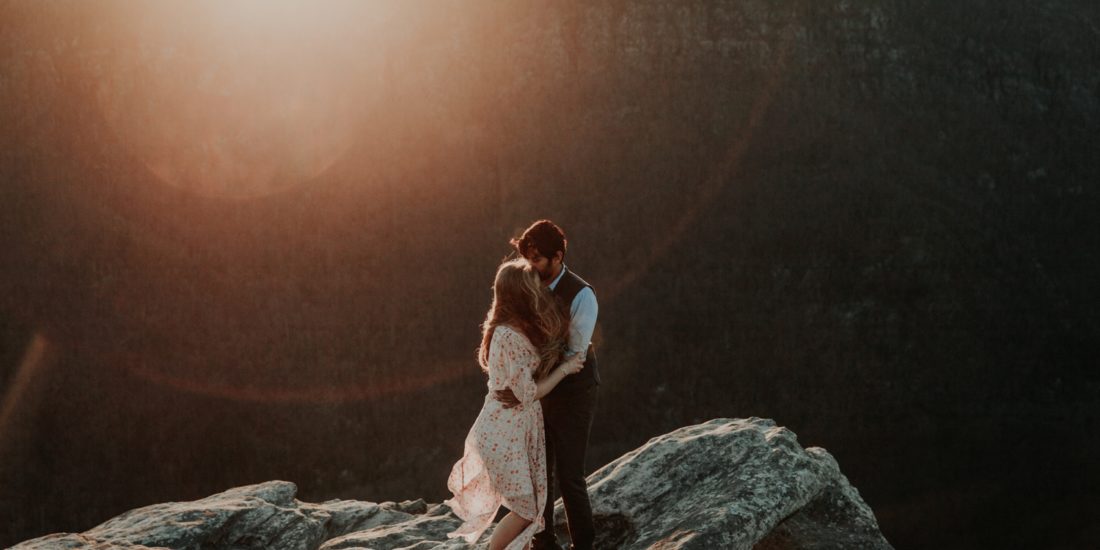 THIS DAY WAS SO GOOD!
It was freezing cold atop Hawksbill Mountain in the Linville Gorge on this early spring day in March. The cold didn't matter because we were just so happy to be there, amongst the quiet solitude that is found on such mountaintops. These two lovers truly have something special that sets my heart ablaze with warmth and hope for a world where such love is prevalent.
We reached the top of the mountain while the sun was still quite high in the sky. Although the wind was cold, the fire in the sky greeted our cheeks and welcomed us to this dreamland. We were basically alone, just us and the expanse. We wandered all around the peaks, scaling rocks, and dipping into the trees to retreat from the wind. The sun began to dip low into the sky and the temperature began to drop drastically! We warmed ourselves before giving one last roam around the rocks with the setting sun. The cold almost didn't even matter because the magic that we were creating was so fulfilling and *so* worth it!!
These two were married in a beautiful and breathtaking two-day ceremony in May, that story will be coming soon. For now, enjoy this Hawksbill Moutnaintop Engagement Session!
~