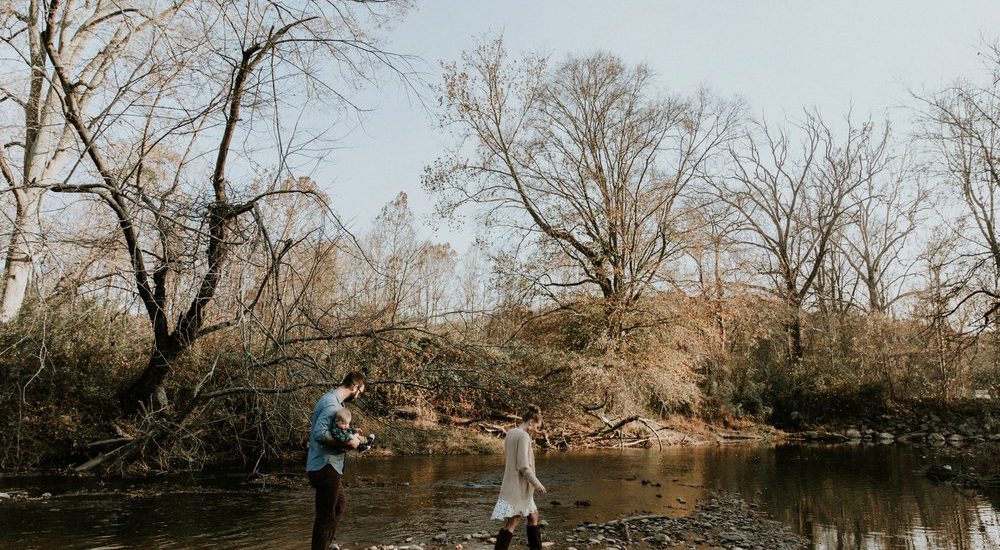 You guys!! I am in love with this family session!
It's no surprise that I love river sessions just as much as I love adventuring to a mountaintop! I found this location near Asheville and met up with this sweet family here for their very first session as a family of three. We explored the trail, the river, the rocks, a bamboo path! I love the bare trees in contrast with the flowing water and golden light, it's just magic!
 I am always incredibly honored to photograph children. Having my own child has taken my love and passion for photography to a new level! I find it necessary and so important to document these very fleeting days. Enjoy their story!