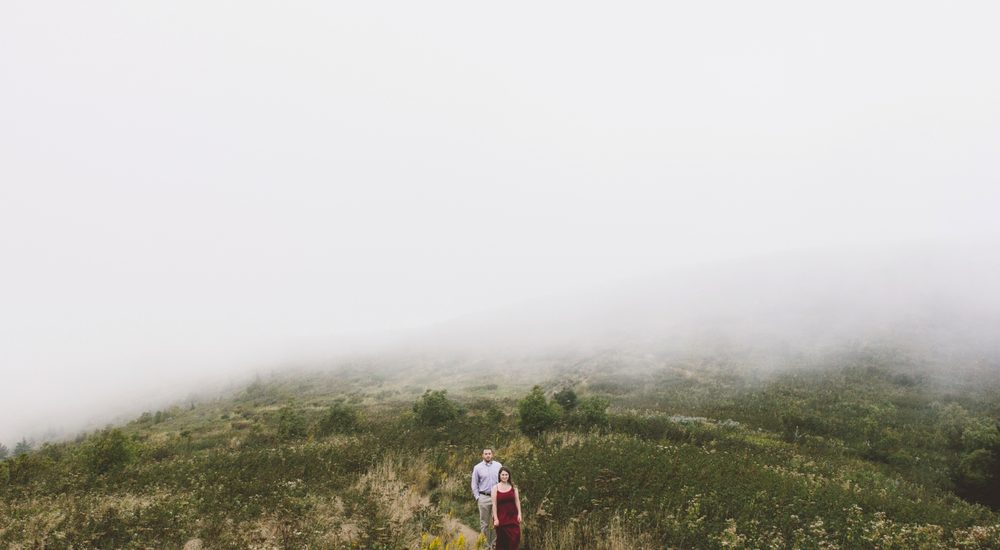 Asheville North Carolina Wedding + Elopement Photography
Black Balsam Knob, Blue Ridge Parkway
I fell in love with Black Balsam Knob on my first ever hike there when Jeremy and I first started dating. It's a magical hike that quickly opens up to a bald ridge with an almost 360 degree view of the Blue Ridge Mountains. It's a relatively short and enchanting drive from Asheville. This was Alex and Jaeder's first trip to this mountaintop. As we made our way past the towering pine trees and stepped into the view of the scenery I breathed in the fresh and crisp mountain air as I swelled with gratitude for being able to capture such special memories in such a beautiful and majestic location. The fog was rolling in the distance and the sun beamed down upon us from it's low spot in the western sky. The majority of the other hikers were descending as we made our way to the top for sunset. We were exhilarated and filled with an adventurous spirit to be scaling such a magical mountaintop. These two love birds had no problem showing love in front of the camera and I ran ahead and sideways and I captured their genuine adoration for one another.
They will marry next March at The Chapel at Asheville School and I am elated to capture their wedding day. May they always seek new horizons with such joy!